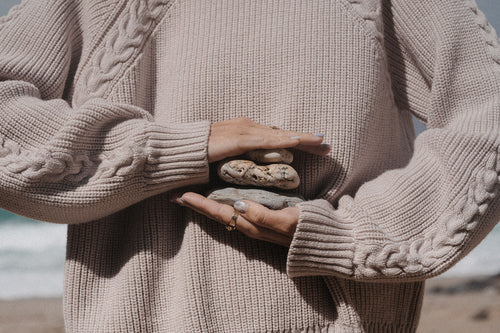 Not just a Fishermans Friend....
There is something about a jumper you reach for as the season turns to Autumn.  On the cooler days you wish for something nostalgic and reliable like a super soft pullover out of your Dad's wardrobe.
As Coco Chanel once said, Fashion is not something that exists in dresses only, Fashion is in the sky, in the street, fashion has to do with ideas, the way we live, what's happening"